Goodbye 2018, and hello 2019! Making a New Year's resolution is a tradition that people have been practicing for over 4,000 years. Year after year, the top resolution made is to become healthier through di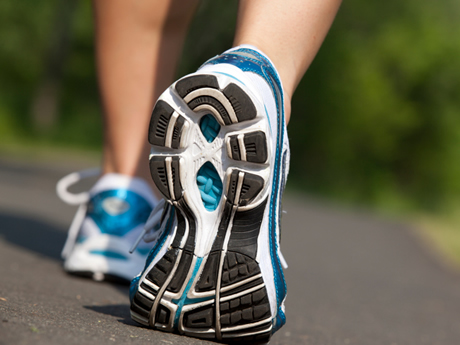 et and exercise. We think that's an excellent goal, and want everyone to live healthy, active lives. However, one aspect that many people don't think about when crafting resolutions is foot and ankle health. We've listed five resolutions you should consider adding to your list this year.
Ensure you have form-fitting and supportive shoes. Replace your shoes every 300-500 miles of walking or running or every 45-60 hours of other activities such as dancing, basketball or tennis.
Listen to your body. Don't run or exercise through constant pain, as doing so could lead to serious injury.
Stop wearing the wrong shoes. Limit the time you wear high heels and flip-flops as both are harmful to the health of your feet and ankles. If you must wear heels, try checking out our selection of heels and sandals located in our office. These shoes are podiatrist recommended and offer plenty of support, cushion, and comfort. Check out our tips for buying new shoes.
Start a daily foot care regimen. This includes inspecting your feet (daily if you are diabetic) and keeping your feet clean and applying moisturizer to the bottoms of your feet daily.
Stop living with foot or ankle pain. If your feet or ankles are constantly bothering you, then it's time to schedule an appointment with us. Our knowledgeable doctors can pinpoint exactly what's causing you grief, and find the best solution to get you back on your feet.
We wish everyone a Happy New Year and healthy feet. If you are experiencing any foot or ankle pain, or have any questions, please call Indy Podiatry today at 317-573-4250. Our foot and ankle care doctors and surgeons are board-certified by the American Board of Foot and Ankle Surgery and are members of the American College of Foot and Ankle Surgeons and the American Podiatric Medical Association.